»
Bremen – Die wunderschöne Stadt an der Weser
Die Stadt wurde Ihnen auf der Startseite schon ein bisschen vorgestellt. Im Folgenden will der Schlüsseldienst für Bremen Ihnen die Stadt ein wenig in Bildern präsentieren. Einen Blick auf die schönen Orte zu werfen lohnt sich wirklich. Es gibt schöne Plätze hier, tolle Freizeitgestaltungsmöglichkeiten wie zum Beispiel ein Fußballspiel vom SV Werder Bremen, oder auch Kino, Theater oder Museumsbesuche sind lohnenswert.
Hier finden Sie die schönsten Sehenswürdigkeiten der Stadt und man ist davon überzeugt davon, dass Sie dem Bremen Schlüsseldienst vollkommen zustimmen werden. Hier lässt es sich leben!
Lieblingsorte in Bremen:
Dies sind der Dom (in der Mitte) und das Rathaus (links im Bild). Davor sieht man den großen Bremer Marktplatz: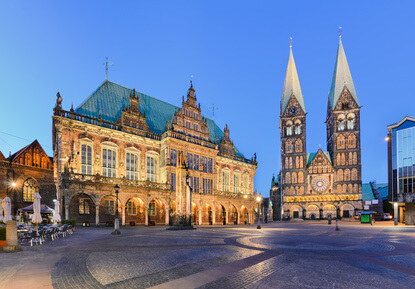 Liebfrauenkirche
Die Liebfrauenkirche steht nordwestlich des Marktplatzes. Neben dem Dom ist sie die älteste Kirche in der Stadt Bremen. Seit 1973 steht das Bauwerk unter Denkmalschutz: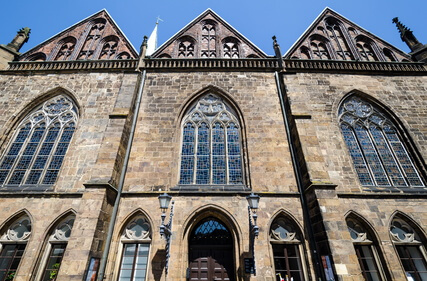 Ausgefallene Dach der ÖVB Arena

Die Stadthalle heißt seit 2011 offiziell ÖVB-Arena. Sie befindet sich in unmittelbarer Nähe zum Hauptbahnhof und ist der größte überdachte Veranstaltungsort im ganzen Bundesland
Hier finden sowohl Konzerte sowie Messen und auch Flohmärkte statt. Vor der ÖVB-Arena ist eine große Fläche, auf welcher der alljährliche Freimarkt und die Osterwiese stattfinden: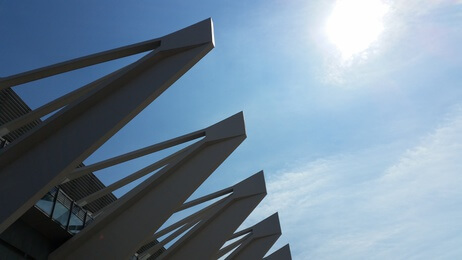 Parkhotel Bremen
Das Parkhotel ist ein Fünf-Sterne-Hotel und das wohl nobelste Hotel der Stadt. Es ist Mitglied der Leading Hotels of the World. Es ist sehr idyllisch gelegen  und das obwohl es Mitten in der Stadt liegt und sehr nahe zum Hauptbahnhof Bremen liegt:
Universum
Das Universum ist eine Wissenschafts-Ausstellung auf interaktiver Ebene. Die meisten der dort vorhanden ca. 250 Exponate können die Besucher selber ausprobieren. Als Ausflugsort wird das Universum Bremen sehr gerne genutzt. Zudem liegt es nahe der Universität Bremen: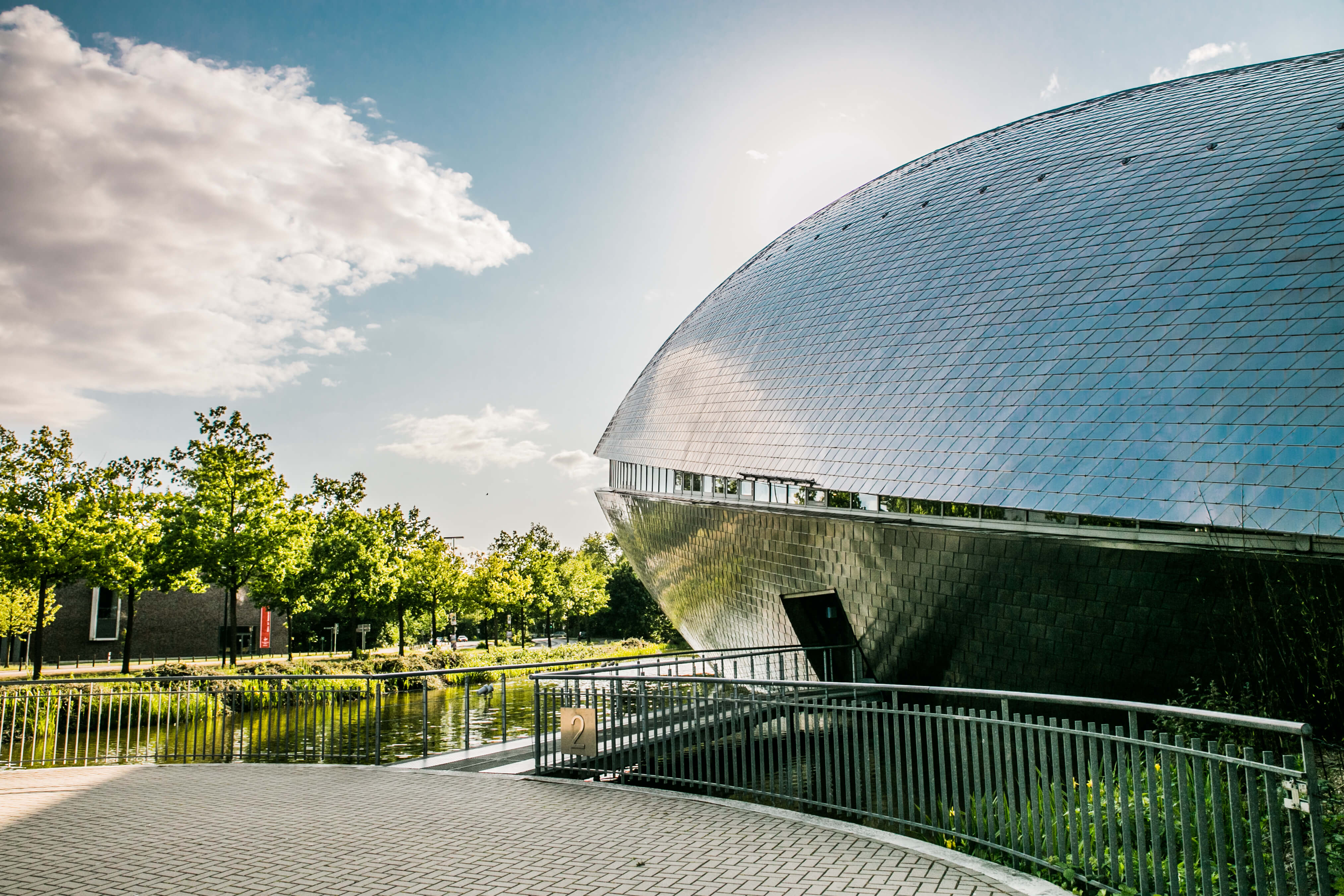 Die Stadtgemeinde Bremen ist die Hauptstadt des Landes Freie Hansestadt Bremen. Zu dem Stadtstaat gehören die beiden Großstädte Bremen und das 60 km nördlich gelegene Bremerhaven. Die Stadtgemeinde Bremen ist mit rund 550.000 Einwohnern die zehntgrößte Stadt in Deutschland.